If you have missing teeth, or already have dentures which are perhaps uncomfortable or cause you embarrassment, implants can be the ideal alternative. Please consult us for an examination and x-rays to determine your treatment plan and options.
Dental implants integrate with living bone to provide stable and permanent fixtures for crowns and bridges and dentures and should last you many years with the right care.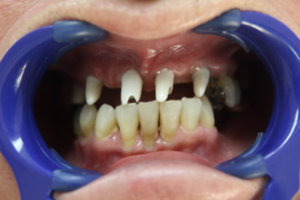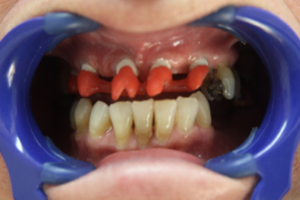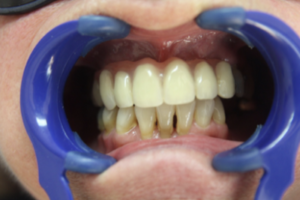 Unlike conventional bridges it is not necessary to grind or cut the adjacent teeth. Implants help prevent thinning and shrinkage of the jawbone which occurs when teeth are lost. Like artificial joints, dental implants are made of titanium, they are placed into the jaw bone after which they can be used in the same way as a natural tooth root to support crowns, bridges or dentures. Implants need to be cared for carefully and our hygienists help patients with implants to look after them effectively.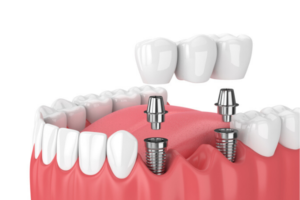 Implants can be used to replace a single tooth. It can can be placed in one session, but most of the time it is done over a few sessions. Ending with a beautiful result, a new tooth that works well and looks like your own.
Implants can also be used in replacing several teeth. Where you have a gap on one side of your mouth, with 3-4 teeth missing , we can restore it with a implant fixed bridge. You will normally need 2/3 implants to replace 3/4 teeth.
Where you have a lower or upper jaw without teeth we can either do a removable denture fixed onto 2-4 implants, or we can do a fixed All-on-4 denture, or a fixed bridge with 5/6 implants.
We use the NobelBiocare Implant system at our surgery.
The Crowns we use with the implant system is similar than the crowns described under the crown section.
Implants give you your confidence back. It can provide you with teeth that looks and works like your natural teeth. It can make you look younger and give you teeth for life!